Study in Ireland Virtual Fair!
Speak privately with Irish universities, colleges, and government representatives who will answer all your questions to help you achieve your dream of studying in Ireland.

An official Education in Ireland event for students in the Middle East.



https://mena.educationinireland.live
Friday, 5 March 2021
Egyptian Standard Time:  10am – 2pm
Arabia Standard Time:  11am – 3pm
Gulf Standard Time:  12am – 4pm
*Open to ALL students across the Middle East
Speak privately with Irish universities and colleges!
Be safe in knowledge this is an official government of Ireland run event.
Chat via video, audio, and text calls from your phone or desktop.
Get advice from official Irish government representatives.
Attend detailed seminars and info sessions on studying in Ireland.
Explore all options from undergrad to postgrad degrees and PhDs
Change Region
Follow these steps to Study in Ireland!
Register for the free event - This is a unique event exclusive to African students from the official Education in Ireland Government.
Connect online - Talk privately with Ireland's top universities and attend seminars led by expert speakers.
Solidify your plans - Review your notes and follow up with your favourite irish institutions.
Apply to your top choices of Irish universities and colleges - Study in Ireland and follow your dreams!
Register Here!
Meet and speak these top Irish Universities & Colleges
Education in Ireland is the national brand under the authority of the Minister for Education and Skills and is responsible for the promotion of Irish Higher Education Institutions overseas.
Celebrating our 50th Anniversity this year, AIT has been ranked Institute of Technology of the year 2020. The institute is home to 6,000 students undertaking a broad range of programmes in the domains of business, hospitality, engineering, informatics, science, health, social science and design. More than 11% of the full-time student population come from overseas, reflecting the globalised nature of its campus.
Established in 1980, DCU Dublin City University (DCU) is one of the best young universities in the world as ranked by the QS Top 150 Under 50 and the Times Higher Education Top100 Under 50. We have a proud tradition of world-class academic excellence, research and innovation.
Free accommodation scholarships for Latin American Undergraduate Students. Study in Europe.
Griffith College is Ireland's largest independent third level institution with locations in Dublin, Cork and Limerick. The College has gained an enviable, award winning reputation for providing students with first-class lectures and excellent study material.
Celebrating its 50th Birthday, the Institute of Technology Carlow is located one hour from Dublin and is one of the largest Institutes in Ireland offering Foundation, Degree, Masters and PhD programmes across a range of disciplines including Science, Business, Engineering, Humanities and IT.
Formed in 1970 IT Sligo is one of Ireland's leading post-secondary institutions. Ranked in the top 5 Irish universities by U-Multirank in 2020, IT Sligo is home to 6,000 students across its Faculties of Business & Social Sciences, Engineering & Design and Science.
Letterkenny Institute of Technology (LYIT) fosters one of the most progressive learning environments in Ireland. Our reach is both local and international; attracting a diverse student body of more than 4,000 students from Ireland and 31 countries across the globe. They choose LYIT because of our unique ethos that harnesses academic excellence with career-focused practical experience, we have 150 non eu students in 2020/21.
Limerick Institute of Technology, twice named 'Sunday Times University Guide' Institute of the Year, is home to over 6,500 students across five vibrant campuses in Limerick city, Thurles, Clonmel, and Ennis. LIT graduates are highly employable, not only do they graduate from LIT with a degree relevant to their field of study but thanks to the institute's practical approach to learning, they also possess the necessary skills and experience that employers look for.
Maynooth University (MU) is an internationally recognized institution located 25 kilometers outside of Dublin, Ireland. With over 13,000 students from more than 95 countries, MU is the nation's fastest growing university. MU offers a range of programs at undergraduate, Master's and PhD level in the humanities, science and engineering, and social sciences, including business, law, and education.

NUI Galway has been inspiring minds since 1845 as a research-led university. Ranked in the top 1% of Universities Worldwide by QS, we have 70 undergraduate programmes and 170 postgraduate programmes. Home to almost 4,000 International Students, from 110 different countries, making us the most international university in Ireland. We are one of the oldest and largest universities in Ireland.
RCSI University of Medicine and Health Sciences is the largest medical school in Ireland, offering undergraduate degrees in Medicine, Pharmacy and Physiotherapy.
Technological University Dublin (TU Dublin) is Ireland's first Technological University; where the arts, business, sciences, engineering and technology converge. With 28,500 students from 138 different countries and 3,500 staff across three campuses in Irelands capital, Dublin. A new city campus is being developed on a spectacular 73-acre site in central Dublin. This is the largest higher education development project in Europe.

Founded in 1592, Trinity is one of the world's leading universities, ranked 101 worldwide (QS 2021) and the number 1 university in Ireland. It was modelled after the collegiate universities of Oxford and of Cambridge. Trinity offers an exceptional research-led educational experience with courses ranging from all sorts of engineering and biology and biomedical science specialisations to law and literature.
UCC is a comprehensive, research-led university and is a constiuent member of the National University of Ireland (NUI) network. Founded in 1845, it consists of four faculties, or Colleges, which offer a world-class education in medicine & health, the sciences, humanities, business and law.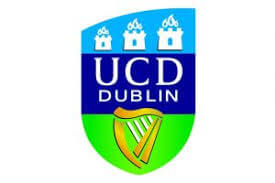 UCD is one of Europe's leading research-intensive universities; an environment where undergraduate education, masters and PhD training, research, innovation and community engagement form a dynamic spectrum of activity. UCD is also Ireland's most globally engaged university with over 30,000 students from over 139 countries
The University of Limerick (UL) is renowned for its graduate employability, dedication to the student experience, industry-relevant programmes, award-winning research, stunning campus and UL's deep commitment to community engagement. With close to 17,000 students, including 3,000 international students, UL is a young and enterprising university with a proud record of innovation in education and scholarship.
Previous
Next
What will I find at the event?
Aeronautical Engineering / Aircraft Maintenance
Chemistry / Chemical Engineering
Computer Science / Engineering / IT / AI
Civil Engineering / Architecture / Construction
Data Science / Analytics / Cyber Security
Education / Early Childhood learning
Electric & Electronic Engineering
Film Making / Music / Drama Studies
Food Science / Food Technology
Journalism / Communications
Midwifery & Nursing / Mental Health
Political Science / International Relations
Public Health / Medicine and Dentistry
Sports Science / Physiotherapy
Veterinary Science / Zoology
Want to know what courses are available at the Study in Ireland Virtual Fair?
Download this detailed guide to find which institution offers the course you are looking for.
Hot tip: Save time at the fair, get prepared in advance by making a list of the institutions you want to talk to.
DOWNLOAD – Guide to courses offered by each Institution
Courses & Universities
What does each university offer? How are they different? Which is the right fit for me?
Financial Advice
How much will it cost? How can I get student discounts? Can I work overseas?
Visa Application
Do I need a visa? Where and when should I apply? What documentation will I need?
Health & Safety
Do I need insurance? Where can I get it? Is it safe? What's their COVID-19 plan?